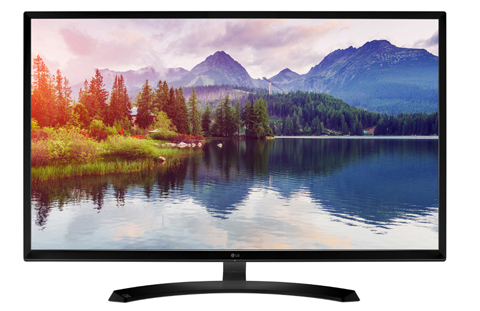 Whether your priority is productivity or entertainment, the LG 32MP58HQ-P IPS Monitor is the best bet. Sporting a superb Full HD 1080p resolution and advanced IPS technology, it provides crystal-clear images with vivid colors from any angle for your viewing pleasure. The Black Stabilizer allows you to have better visibility, even in dark scenes. The Flicker Safe and Reader Mode help maximize visual comfort. Four Screen Split brings you to be the real multi-tasker. OnScreen Control allows you to easily customize monitor settings with a few clicks of a mouse.
The sleek style of the monitor is accentuated by the new ArcLine stand, which adds sophisticated ambience for your place.
FULL HD 1080P IPS DISPLAY
Indulge your eyes, and see every detail on the large 31.5" display with a Full HD 1080p resolution. IPS (In-Plane Switching) technology highlights the performance of liquid crystal displays. Response times are shortened, color reproduction is improved, and users can now view the screen at virtually any angle.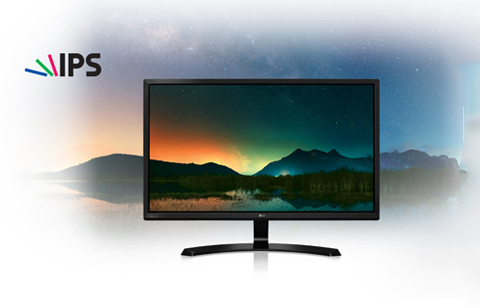 BLACK STABILIZER
Keep visibility even in dark scenes. LG's Black Stabilizer senses dark scenes and helps make it brighter so that you can find the enemies hiding and waiting to attack your player in the dark.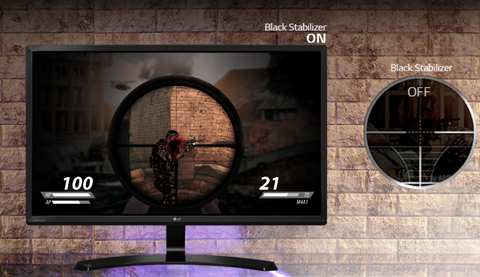 ON-SCREEN CONTROL WITH SCREEN SPLIT 2.0
On-Screen Control puts a host of essential monitor settings into a handy window for quick, easy access. Volume, brightness, picture mode presets, Screen Split 2.0 and Dual Controller and more can now be adjusted with just a few clicks of the mouse, instead of hard buttons on the monitor.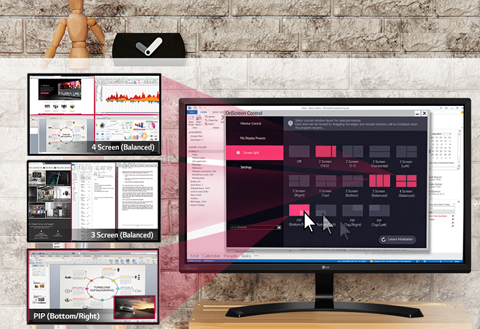 EASY ON EYES
Reducing blue light to help lessen eye fatigue, Reader Mode provides optimal condition for reading. With just a click of a mouse, you can more comfortably read your monitor screen.
LG's Flicker-Safe technology protects users' eyes from fatigue by reducing flickering to almost zero.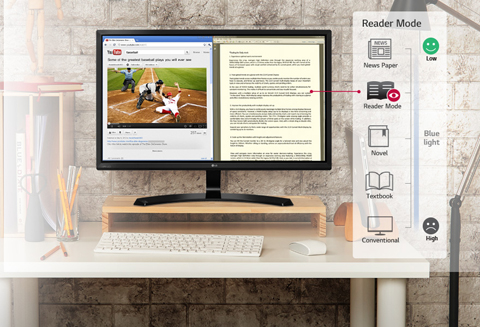 THE BEAUTY OF ARCLINE
Inspired by the beauty and power of nature, the ArcLine stand completes the design with a refined aesthetic flair. The smooth curve of the base provides stability, assuring dependable performance with a touch of elegance.